The firm represents people like you in disputes with siblings, parents, relatives, caretakers, and even charities in a variety of lawsuits involving wills, trusts, estates and power of attorneys.  These suits can often create conflicting emotions and the decision to sue can be difficult.  Being sued by a family member can be equally hard.
Adam Spence has handled a considerable number of such matters throughout his career, including defending will caveat cases for the University of Nebraska and Drexel University and caveating a will for the Baltimore Humane Society.  Adam has considerable experience with both the law and procedures involved in estate, will, and trust disputes that are fought out in Maryland's Orphans' Courts and Circuit Courts.
Because of his experience, Adam can provide insight and advice to help you with your decision to sue, defend or settle.  Adam can then bring his aggressive approach to litigation to uncover assets and highlight wrongdoing to ensure that you obtain all you are entitled or protect you if you have been challenged.  Having co-authored Negotiating Power Settlements in Litigation and having settled over a thousand cases in his career, Adam can also bring strength to your position when settling your case.
Experience
Results that Adam has achieved for his clients include: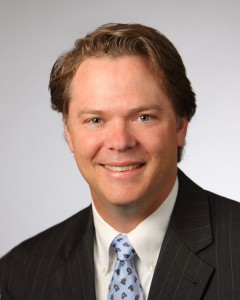 Obtaining a temporary restraining order and preliminary injunction to stop misappropriation of estate monies;
Obtaining an Order requiring the immediate return of estate assets improperly taken by a Personal Representative;
Obtaining the termination of a family trust in Circuit Court, giving the client the unlimited use of those now unrestricted funds;
Caveat of a will and numerous pre-death transfers of assets, resulting in recovery of nearly $500,000 for a client;
Removing a Personal Representative for her failure to fully account for and distribute income;
Defending a Personal Representative against claims of loss of assets;
Negotiating the conveyance of a house to our client under a constructive trust claim;
Obtaining recovery of over $100,000 in funds improperly taken by a personal representative; and
Entry of an Order requiring a Special Administrator to fully account for previously undisclosed assets of the estate.
Reported Cases
Clark v Clark, 2015 WL 926125 (D.Md. March 3, 2015)
Of course, you probably already know that past results do not guarantee future results, but you should still read our disclaimer.